01/06/2007, 20/11/2007, 6/1/2008, 8/1/2008 with correction, 3/3/2008
www.panospappas.gr/experience.htm
www.panospappas.gr/papimipics.htm
UNDISPUTABLE SCIENTIFIC EVIDENCE ABOUT THE NON CHEMICALLY ENERGIZED PAPIMI WATER click here to see relevant pictures
www.panospappas.gr/MRI_scan.htm
NEW BREAKTHROUGH FACTS:

The scientific objectiveness of the energized PAPIMI water can be shown by MRI Magnetic Resonance Imaging. MRI is the most advanced diagnostic imaging technique in medicine, used widely today.
With the following experiment:
Seven identical sealed bottles with the same distilled water are prepared, the 2 of the 7 bottles are exposed 20 minutes with the PAPIMI probe. Then, the same thing is repeated with the other 2 bottles, but exposure time now is 10 minutes. 3 bottle are left without any exposure.
Then all 7 bottles, about six hours later, are brought to an MRI Center, placed simultaneously and one next to the other in the MRI chamber to be photographed.

Results:
All 3 Bottles without exposure at all comes out dark
All 2 Bottles exposed 20 minutes comes out bright
All 2 Bottle exposed 10 minutes comes out half bright

THE SECRETS OF PAPIMI WATER

IN ALL CASES
DRINK AS MUCH AS YOU CAN PAPIMI ENERGIZED WATER
energize your body with papimi energized water
and feel the power
NEW PAPPAS' SCIENTIFIC BREAKTHROUGH PROOF FOR NON CHEMICAL PROPERTIES OF WATER:

"SOME WATER PROPERTIES ARE NOT DETERMINED BY ITS CHEMICAL COMPOSITION BUT ALSO DEPEND ON ITS PREVIOUS MAGNETIC TREATMENT THAT DOES NOT ALTER ITS CHEMICAL COMPOSITION"
THE HYPOTHESIS OF CRYSTAL WATER http://www.theresedilor.com/esther.html by Dr. Esther Del Rio.
Liquid water can form icosahedral water clusters : http://www.lsbu.ac.uk/water/abstrct.html
Water effects on health : References www.papimi.gr/nero.htm
Drinking water, whether it's from the tap or purified through water filters, is essential for good health. Many people choose the best water filters to make sure their drinking water is free from chemicals. Water filters offer the most economical and environmentally sound option for purifying water at home.

TREATING WATER WITH PAPIMI
There seems to be two ways of transferring the benefits of papimi.
The first way is to apply the probe over the object one wants to transfer the benefit.
The second way is to treat the water that will be watering the plants. http://www.papimi.gr/plantpic.htm

See among the numerous experiments, the substantial difference in growth with and without papimi activated water.
The PAPIMI activated water.
was given to the pot with white label with beans seeds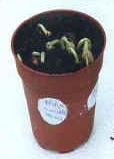 After 9 days six seeds have developed considerably.
Normal water.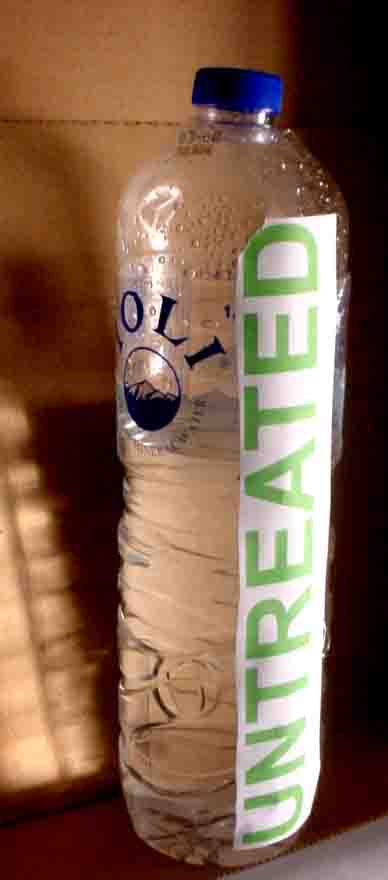 was given to the next pot with the same number of beans seeds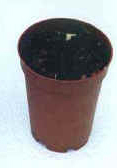 After 9 days one seed is just underdeveloped.

This experiment was repeated by us very very many times and the Agricultural University of Athens (AUA) with hundreds of plants and always with the same results. See confirming letter of AUA below.
Exposed Plants with twin Plants Non Exposed for about 10 minutes exposures every other day. http://www.papimi.gr/plantpic.htm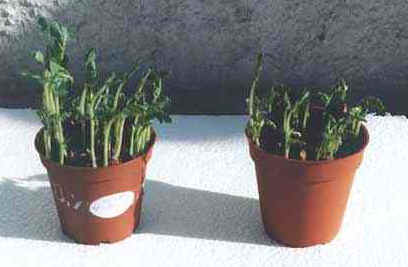 Also, see the typical difference between the plant (peas) growth given activated water (white label on the pot), and the similar plant given normal water, after 14 days
By treating water in shielded plastic bottles as shown, at then to apply or supply the water, if possible, to the object. Hundreds of experiments like this at our Laboratories as well at the Agricultural University of Athens, has shown that something is indeed stored in the water that provides similar or better results as in the first way, by drinking the treated water, by watering plants, etc.

PAPIMI treated water seems to act as the so called crystal water. Analysis and comparisons of the PAPIMI WATER and CRYSTAL WATER http://www.theresedilor.com/esther.html by Dr. Esther Del Rio is on the way and we shall reports the results here as soon as they are conclusive.
What is certain now and here is not all the properties of the water are due to its chemical composition. More beneficial properties seem to be due perhaps to a so called crystalline structure of the water of 37 molecules, which primarily affect biological shaping of plants and animals.

FOR EXAMPLE

PAPIMI WATER watering plants develops these plants to their maximum height from seeds several times faster.
PAPIMI WATER seem to enable the eliminations of scars due to wounds, burns, or even marks due to tumor as direct PAPIMI EXPOSURE seem to do.

Professor
Panos Pappas,
PhD Physics.
TREATING AND ENERGIZED
WATER WITH PAPIMI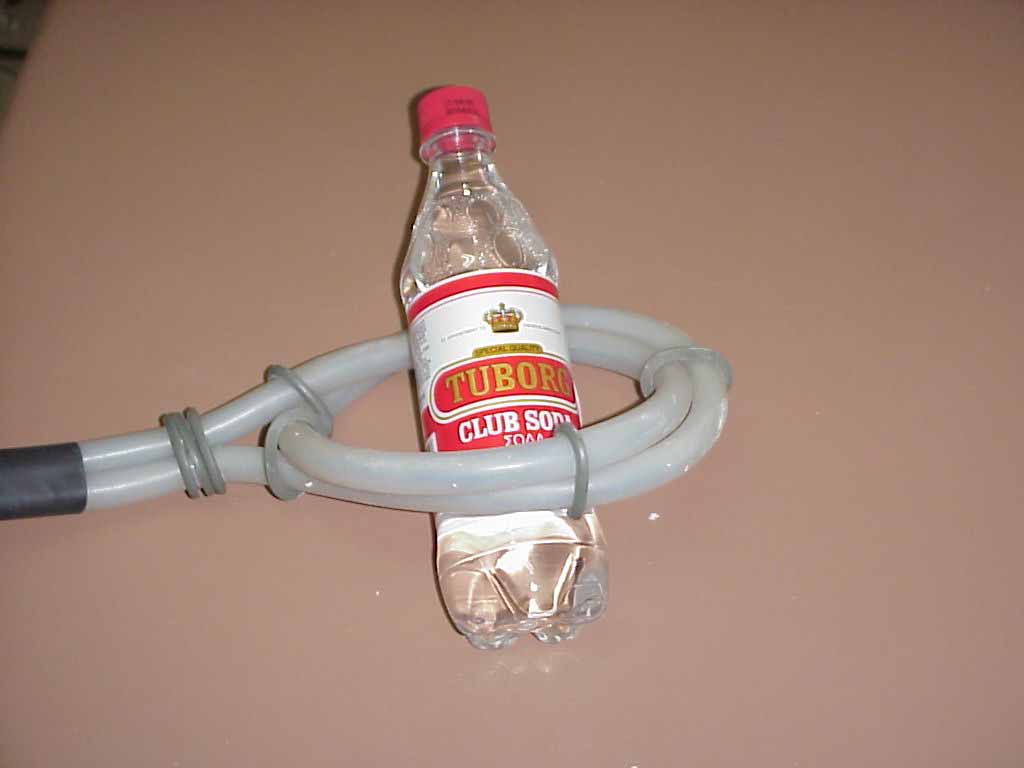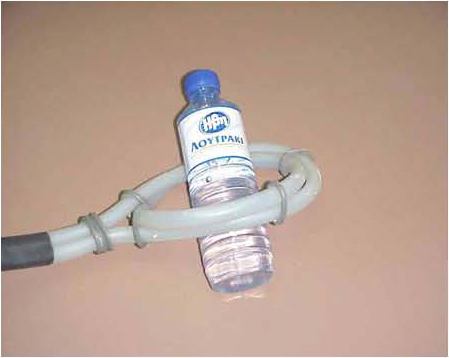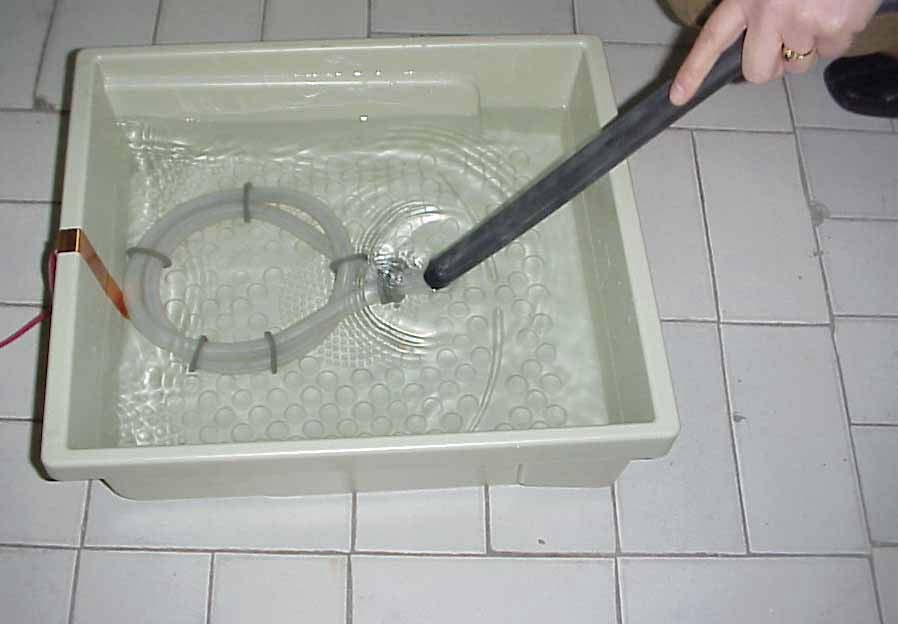 USING PAPIMI AND PAPIMI WATER

SYNERGETICALLY TO ELIMINATE FOOT MARKS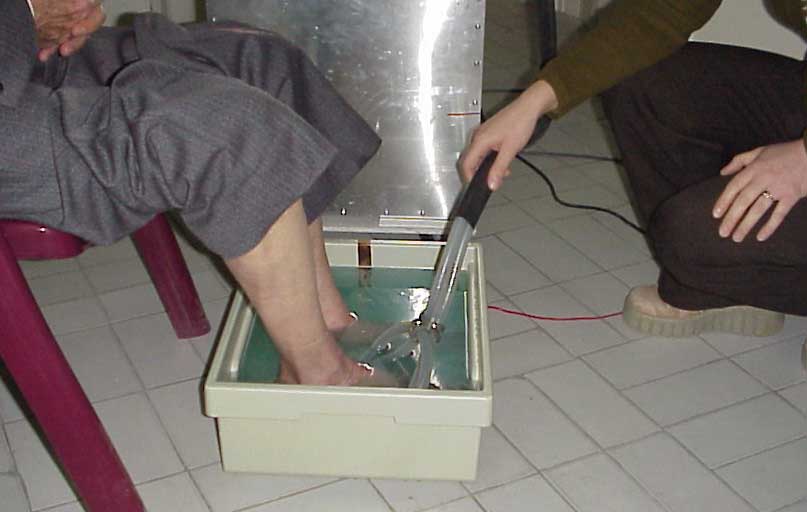 Important Notice: A plastic container, a ground and an insulated chair are required as shown, for safety to act independently of the safety leakage controls of papimi device (0.3ma new devices, 3ma older devices).
Otherwise and better, you may use papimi device first and then papimi water, or the other way around, afterwards and separately.
IN ALL CASES
DRINK AS MUCH AS YOU CAN PAPIMI ENERGIZED WATER
AND FEEL THE POWER
=======================================================================================================